Unleash the Power of SiteJabber Reviews with SERPutation's Amazing Services
Understanding SiteJabber Reviews & Management Services for Brokers and Exchanges
Are you a broker or exchange that is looking to gather the confidence and trust of your target audience? Then, the best way of doing so is managing the SiteJabber reviews. Whenever someone comes across a new financial platform or service provider, they'll head over to various third-party sites to learn about their ratings and reviews.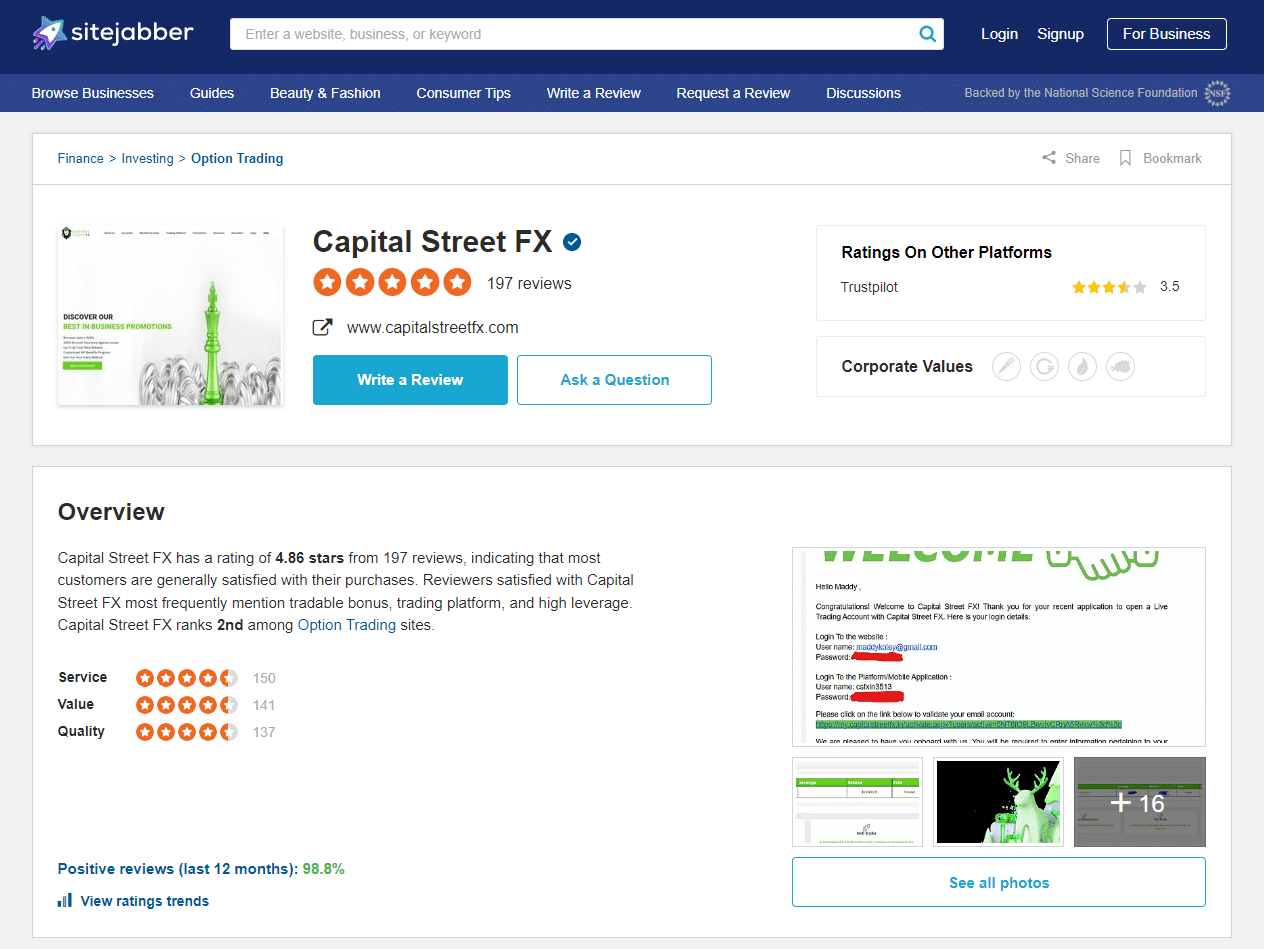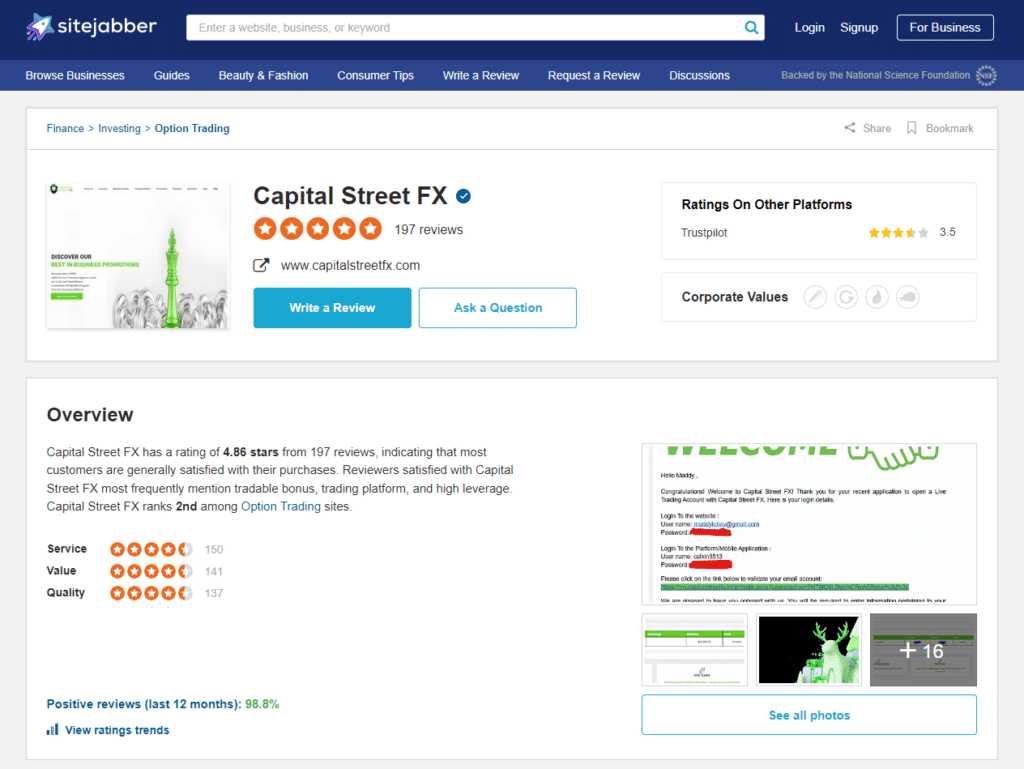 SiteJabber is one of the first names that comes to the mind of most people. While you might have knowledge about how to manage a business in the financial sector, review management might not be your cup of tea.
And that is where SERPutation comes into play. We can assist you with various things such as gathering customer reviews, understanding the target audience's preferences, and a lot more. As a result, you can make a strong foothold in a highly competitive market in no time.
Why Do You Need SiteJabber Reviews & Management Services?
In the digital age, consumers mainly rely on online evaluations and reviews to make purchasing decisions. So, SiteJabber reviews and management services are crucial for boosting your online reputation. This way, you can lure in new clients, and foster business expansion.
The most important factor when it comes to choosing a financial service provider is trust. And that is where having positive SiteJabber reviews can be extremely beneficial for brokers and exchanges. It can help build a trustful and credible image in front of their target audience.
How SERPutation Helps with SiteJabber Reviews & Management Services For Brokers and Exchanges?
Taking the SiteJabber reviews and management services from SERPutation can help brokers and exchanges increase their credibility among their target audience. Here is what our services entail:
Gathering Reviews
We assist you in putting into practice efficient methods for gathering real consumer testimonials on SiteJabber. As a result, you can get a consistent supply of real feedback through personalized campaigns and automated review requests.
Reputation Management
As the name of the service suggests, our team of professionals continuously checks customer reviews on SiteJabber and replies to them. They will respond to customer queries, address issues, provide solutions, and keep a favorable online reputation for your company.
In-Depth Analysis of the Reviews
We offer in-depth analysis of client reviews, spotting sentimental tendencies and providing takeaways. You can boost client satisfaction and make calculated decisions with the support of this data-driven method.
Growth and Engagement
We enhance your visibility on SiteJabber by interacting with users and highlighting your positive ratings and reviews. This promotes more awareness and draws potential clients toward your business. Furthermore, it will also foster and encourage quick business expansion.
How You'll Benefit from SERPutation's SiteJabber Reviews & Management Services?
If you are wondering about the benefits that you can get from taking the SiteJabber reviews and management services from SERPutation, then here is the answer for you:
Data-driven Approach
We base our suggestions and tactics on data and analysis. That is why, our clients have seen astonishing results by taking our services. To help you enhance your services, we analyze client recommendations in their reviews. This way, we can gather insightful data, and use it to offer practical advice.
Save Time and Resources
By working with us, you can delegate your SiteJabber management and reviews to our devoted team. Doing so will allow you to save time and manage your resources more efficiently. You can rely on us to properly manage your internet reputation while you concentrate on core company operations.
Customized Strategies
Not every business has the same needs and we do understand that. Therefore, we create strategies that are specific to your company's objectives and target market. Our services are created to meet your unique needs and produce the best outcomes possible.
Expertise in the Industry
Our team has a great deal of expertise working with brokers and exchanges. And that is why we can offer specialized solutions because we are aware of the dynamics and particular difficulties businesses face in the financial sector.
Measurable Results
We have a history of providing our clients with results that can be measured. Brokers and exchanges can enhance their online presence which will help them draw in more clients through our With the aid of our services. Consequently, it will allow them to expand their customer base in rapid succession.
What Makes SERPutation's SiteJabber Reviews & Management Services Unique?
Specializing in serving businesses in a wide range of sectors, including brokers and exchanges
Taking a proactive approach towards reputation management on SiteJabber for your company
Having a clear and streamlined communication process in place to avoid any issues
Delivering you measurable results in the given timeframe
Providing you with data-driven insights that will help you with your decision-making process
Don't pass up the chance to make use of this powerful platform. Give SERPutation a call today and we would be more than happy to assist you!